We are so delighted to host you at our upcoming THATCamp at George Washington University on March 25th 2017! JOIN US for a fabulous day.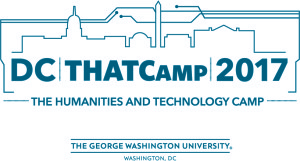 Join us for THATCamp DC 2017!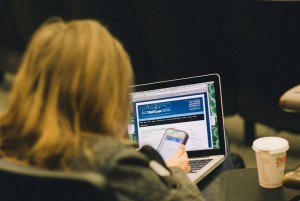 TALK. MAKE. TEACH. PLAY.
The Humanities and Technology Camp will take place on Saturday March 25, 2017 at George Washington University in downtown Washington, DC.
Saturday's TALK, MAKE, TEACH, and PLAY sessions will be held from 9:00am-4:00pm. There is no registration fee, and complimentary breakfast and lunch will be provided.
Meanwhile, if you are a newbie, read more about the THATCamp movement and browse other THATCamps at thatcamp.org.  We have held two before this — visit dc2014.thatcamp.org and dc2015.thatcamp.org. Below is the framework for our day, with the rooms and meal times (9:00-4:00). It is up to all of us to fill in the grid with proposals for conversations we would like to host, apps and tools we want demonstrated or want to explore together, a wiki or other project you think others would enjoy working on, or a discussion of professional practices in archives, social media, museums, preservation, and libraries, to name a few. We will also offer time and space if there is demand for a lightning round of "Dork Shorts" where you can share what you're working on for three minutes, maximum two slides. We hope you'll join us for a great day.